Half Year Review, April 2017
Since the AGM of September, The Burnham Foundation have provided financial support to many organisations. These include:
Burnham Park - Ping Pong on the tables
Burnham Park Academy - Equipment for an after-school youth café
Burnham Guides - A refurbished hut
Following our last AGM – our local Member of Parliament Dominic Grieve QC MP – has agreed to become Patron of The Burnham Foundation. As a community, we have responded to his comments positively by producing a forum in Burnham Park Hall containing over 40 local groups so we can collaborate in an effective way; a follow up is due at the end of June.
Also held in March was a successful fundraising event in Burnham Park Hall where over 100 guests enjoyed a supper and performance of a play on the life of cricketer Colin Milburn. Thanks to the high level of community support and generous sponsorship from The Louis Baylis Charitable Trust, SEGRO and Tesco – over £1,300 was added to The Burnham Foundation's funds. Also, a special guest was Jeanette Chippington – winner of a Paralympic gold medal in ParaCanoe at the 2016 Paralympic Games. Jeanette is photographed with Dan Gaisford who played the part of Colin Milburn in the play.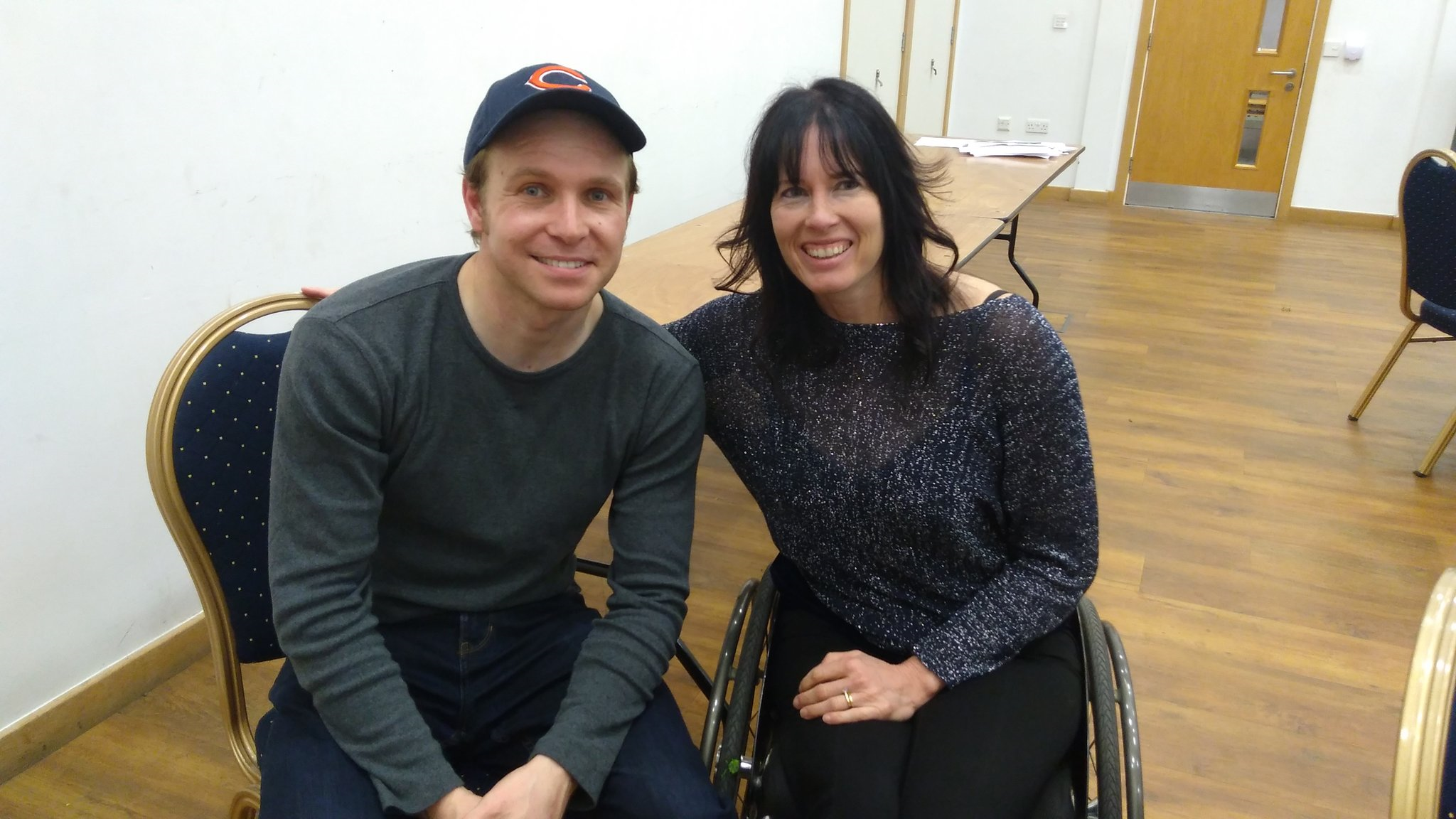 Blog 31st Jan 2015
The Value of a Regular Donation As a result of the confidence gained by the receipt of a steady annual income, The Burnham Foundation will be able to use its funds and local knowledge to :-
(1) Provide vital support to new approaches and projects that aim to further build the sense of community pride within Burnham
(2) Continue to support its existing projects and help them become more capable and sustainable In addition – by offering to become a regular donor/member – you will receive periodic updates on The Burnham Foundation's progress and be invited to attend its Annual General Meeting. Your ideas and suggestions as to how both our Burnham community and The Burnham Foundation itself should develop will always be most welcome.